The Entrepreneur's Budget: David Buttress, Just-Eat
Our 'Dream Budgets' series continues with this submission, penned by David Buttress, MD of online takeaway company Just-Eat. If he was Chancellor of the Exchequer, he'd tackle job creation, the digital economy, and bad politicians...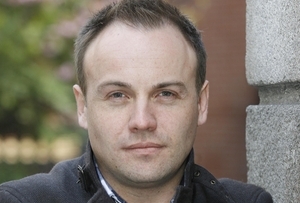 In industry, business and most walks of life we are rewarded for the standard of job we do. But in politics, the only reward to good performance is that you get to keep your job at election time. In the five years in between, attitudes towards hitting objectives and raising standards can be apathetic at best.

Obviously, policies and plans are key but ultimately it is people that will deliver them or not. Consequently, the first thing I would do is introduce some pay for performance in politics.

This would achieve two key things. First, it would mean that we can attract the top talent into public life because the rewards would be in line with the private sector; we want the very best people attracted to public life, not sucked straight into the City. Second, it would focus ministers and department heads on delivering what they have promised in manifestos.
It is clear from the last few years they are money motivated (did someone say 'expenses scandal'?), so it should have a noticeable impact on performance. Equally, if politicians failed to perform then there would be a 'real time' relevant consequence.

As for specific policies, the first thing I would look at is job creation.

The key thing for Britain in the next five years is to create quality jobs for the record levels of youth and graduate unemployment we are currently suffering from.

The current initiative has failed and proved controversial because it sought to create low quality, low skilled and ultimately low paid work. I would set the bar significantly higher for the employment prospects of the UK's youth. Britain is still a global leader when it comes to innovation, start-ups and new companies. The great tragedy is that as these companies grow they all too often take their work to other European and international countries because they are incentivised locally to do so.

The Chancellor needs to reward employers with National Insurance tax breaks, cutting contributions for companies that are UK based start-ups in their first three years, small businesses with less that £500,000 worth of turnover, and companies that employ skilled workers in key growth industries. This would incentivise Britain's entrepreneurs and innovators to create jobs in the UK, remain based here and ultimately get the record levels of youth and graduate employment moving in the right direction and into jobs that are worth having. This needs to be done in a way that is not bureaucratic. If businesses have to go through a million pieces of red tape to receive the NI tax break, it's pretty much pointless.

Britain needs to create an economy fit for the next 20-30 years. This means we have to invest in making Britain the digital capital of Europe. Germany has invested heavily in high speed broadband and wireless internet already and has several digital infrastructure projects under way. We can't afford to fall behind, because if we do the high growth internet companies will locate themselves elsewhere.

We should also reward risk. Britain should be proud of the number of successful start-ups and small businesses we have, but we need to recognise that this is in spite of government policy not because of it. People who take the risk of starting companies and employing many people in the UK should be rewarded for doing so. Entrepreneur relief does not go far enough and does not allow for people who hold and keep their businesses UK-based for a long time. By reintroducing tax relief schemes for these people, we can make Britain a great place to base and start your business.

David Buttress is the MD of Just-Eat, the world's largest online takeaway company.