Entrepreneurs driven by hardship, not hard cash
Personal adversity is what motivates many entrepreneurs to build successful companies, a report says.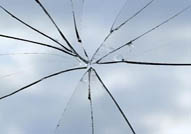 You could be forgiven for thinking that the reason people become entrepreneurs is because they quite fancy the rewards of business success (being driven around in an ostentatious Rolls Royce a la Alan Sugar probably looks quite appealing to a youngster). But apparently not. A new survey from the Aldridge Foundation, set up by Capita founder Rod Aldridge, has found that personal adversity is the most important motivating factor among the UK's entrepreneurs. According to the research, seven in ten cite traumatic childhood experiences as the reason for their business success. And with reasons as far-ranging as parental divorce, car accidents and under-achieving at school, it just goes to show that the UK's entrepreneurs are a resolute bunch...

It comes as no surprise, therefore, that the majority of the UK's successful entrepreneurs say that determination is the most important characteristic for a successful entrepreneur. And let's face it, most business owners have that in spades. Take JoJo Maman Bébé founder Laura Tenison: she set up her acclaimed baby brand after being in a horrific car crash in France. And Ten UK founder Alex Cheatle cites the breakdown of his parents' marriage when he was a toddler as the catalyst behind his business success. What's more, he reckons more misery might even give the UK's floundering economy the boost it needs. 'A government minister once asked me how we can boost entrepreneurship in this country,' he said. 'My flippant response was: 'more misfortune''. Perhaps we've all got too much of a downer on doom and gloom?

Aldridge's foundation has been set up with the aim of helping to instil an 'entrepreneurial mindset' within schoolchildren in the UK. Aldridge himself reckons under-achievement at school made him determined to succeed in the business world (and he's clearly had the last laugh). He's backed by the respondents to his survey, who reckon the best way to encourage young entrepreneurs is to provide business mentors and teach entrepreneurship at school. Almost a fifth of respondents reckon changing cultural attitudes to failure is crucial too. (If at first you don't succeed... etc).

A noble cause indeed - and here at MT, we're all for trying to promote enterprise among the younger generation. Although if this survey is right, and hardship really does breed entrepreneurship, we suppose you could argue that their interests might be better served by making their life more difficult, as opposed to extra hand-holding...

In today's bulletin:
Darling unveils RBS and Lloyds break-up plans
ITV can't even give Friends Reunited away
Sign up for our free MT breakfast debate - why bosses and IT types really need to talk more
Vicars losing faith in paltry pension pot
Entrepreneurs driven by hardship, not hard cash