How entrepreneurs are facing up to a post-EU future
Some are confident in a short-term storm passing soon; others are worried their firms will suffer.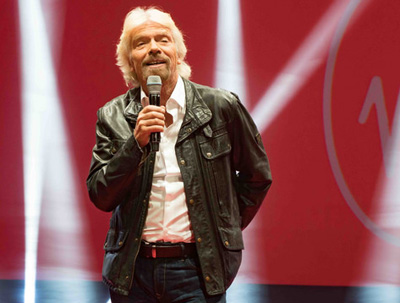 Image credit: William Murphy/Flickr
The dust has settled (sort of) and everyone, from politicians to businesses, is assessing their next move following the referendum result. For the entrepreneurs of Britain, who generally warned against Brexit in terms of the damage it may do to start-ups, the immediate outlook post-referendum is a mixed one.
Richard Branson has been one of the most vocal critics of Brexit and the effects it's wrought already. 'If we carry down the current path, we're taking the country to a recession very rapidly,' he warned at Virgin Media Business's VOOM competition for entrepreneurs yesterday. 'Within 48 hours, we've had to cancel massive investment programmes, we've had to put a job freeze on, we've seen the share price of one of our companies come down by 50%,' Branson added. '$3tn got wiped off the global markets in the first 24 hours. We've lost more money in British shares than we've paid into the European Union since the European Union started, in one day. It's been a bloodbath.'
Of course, not everyone has been so vehemently critical of the result and what it means for businesses. Trevor O'Hara, founder and CEO of online platform Workabode (pictured below), is pressing on, telling his 350 shareholders 'it's very much business as usual'. O'Hara has lived in countries across Europe and is bullish about Britain's prospects. 'I don't believe that even Berlin will come close to the UK,' he says. 'Many of these countries are so deeply mired in red tape and employee protection that the UK will continue to remain strong.'