Entrepreneurs more likely to be dyslexic
Many successful entrepreneurs have a touch of the 'awkward squad' about them: a non-conformist outlook, a talent for innovation, a willingness to challenge the status quo. But one academic thinks that many UK schoolchildren with this kind of potential are not getting the recognition and support they need.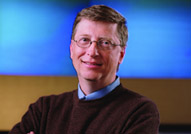 Julie Logan, the professor of entrepreneurship at London's Cass Business School, has compiled some new research on dyslexia among entrepreneurs. According to her study, a remarkable one in three US entrepreneurs suffer from dyslexia – so they're three times more likely to suffer from the condition than the average condition.
Is this just a coincidence, a statistical anomaly? Logan clearly doesn't think so. Her research found that dyslexics are more likely to excel in oral communications and problem-solving, they're more likely to be influenced by a mentor, and they're better at managing staff (having developed strong delegation skills as a coping strategy). All skills that are found in many successful entrepreneurs.
However, she reckons the UK isn't dealing with this issue quite as well. Here 20% of entrepreneurs are dyslexic, compared to 10% of the population as a whole – so the difference is less pronounced (although still significant). The problem, she thinks, is that we're not as good at identifying dyslexia in our children, and then adapting teaching styles to suit them. So instead of being supported and encouraged, and allowed to develop their strengths, these kids become alienated instead.