These entrepreneurs are turning bamboo into bog roll
Cheeky Panda wants to save 'millions of trees'.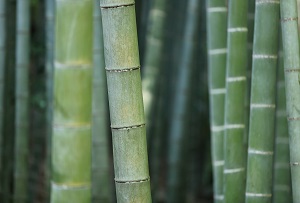 Toilet paper. We all use it but it's not something that comes up often in polite conversation. The market for loo roll isn't an especially dynamic one. Look in your local supermarket and you're likely to find a painfully coarse value brand, a generic own brand and two or three 'premium' brands like Cushelle, Andrex and Velvet.
Unlike most other supermarket aisles, which have been under siege from creative entrepreneurs (and FMCG giants) with ideas for luxury sauces, free-from milks and organic shower gel, the toilet roll section remains largely untouched. Perhaps that's a missed opportunity?
One couple hoping to wipe up a share of the market is Julie Chen and Chris Forbes, founders of the Cheeky Panda. Globally, people flush away the equivalent of 17,000 trees worth of toilet paper every day. So their toilet paper is made from 100% bamboo which, being a grass, grows back much quicker than trees and can be harvested each year. It therefore needs less space to keep producing the same amount of pulp.