Entrepreneurs: the UK's unsung economic heroes
In the Prelude/PwC 'Unsung heroes of business' report, seven entrepreneurs open their books to reveal just how much of what they make goes to HMRC.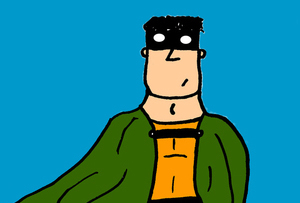 Corporation tax. VAT. Income tax. National insurance. UK businesses contribute to the Exchequer in myriad ways, but have you ever wondered just how much it adds up to? Seven fast-growing businesses from across the UK have answered a challenge from entrepreneurs' network Prelude and financial services firm PwC to reveal just that, opening up their accounts to show just how much value they bring to the UK economy.
Alex Cheatle, founder of lifestyle management firm Ten UK, reveals that for every £120 subscription paid to his firm, £32 goes to the taxman through VAT, income tax and national insurance - and that's before corporation tax kicks in. Jonathan Quin, who started currency exchange World First back in 2004, will pay £2m in corporation tax this year alone. Managed offices business Instant Offices was launched by Rob Hamilton when he was just 24. According to his accounts, 30% of his turnover ends up in the taxman's pocket each year.
The report also details many of the challenges these entrepreneurs have faced in order to build their businesses. Whether they barely saw their wives during the first year of marriage (Andrew Noble, co-founder of occupational health consultancy Health Management), or built up huge debts to pay other people's wages (Ten UK's Cheatle), it's clear that creating something from nothing is no mean feat.