An ethical conundrum: Can banks be good?
The banking industry's reputation lies in tatters, says leadership expert Michael Jenkins. But can a sector solely devoted to making money ever be truly ethical?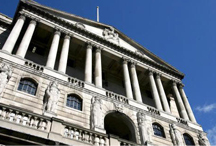 It's been four years since the chief executive of Goldman Sachs, Lloyd Blankfein, famously declared that bankers were doing 'God's work' – and was promptly ridiculed. Next month will see the St. Paul's Institute bring together Barclays CEO Antony Jenkins and the Archbishop of Canterbury, Jonathan Welby (himself a banker before taking up the clerical cloth), to discuss whether and how banks can be 'good'.

However clumsy Blankfein's attempt to define the purpose of his industry's work may have been back in 2009, public discussion led by the likes of Jenkins and Archbishop Welby is to be applauded. It is also brave, given the high degree of public cynicism today, as reflected in the 'us and them' mentality that's built up between the City and greater society.

Many in the City are seeing their companies work hard to address issues of culture, values and behaviour which result in more responsible, socially conscious business practice. Figures with the stature of Archbishop Welby can be an important bridge, helping to foster trust between the two sides.

The time has come to cut the banks a bit of slack, allowing them to reflect on their values and, critically, on their purpose. Clear, strong, authentic purpose is the cornerstone of clear, strong, authentic leadership, which in turn is the cornerstone of responsible business. Bankers need to be able to articulate an answer to the question: 'Why am I here, doing what I'm doing?' in a way that is meaningful to them and meaningful to others. This is the first step in rebuilding trust with the wider public.

More interesting, perhaps, is that research shows clear, strong, authentic purpose to be the cornerstone of financial success: organisations steadfastly driven by their purpose are the ones that do best on a bottom-line basis too. Employees are looking for meaning in their work and when they find it, are more engaged, more committed and more willing to go the extra mile. Without a clear purpose, people are anchor-less and this makes it impossible to derive true meaning from their work.

Financial reward can – fleetingly and unsatisfyingly - take the place of meaning and we know from many studies about reward and motivation, that once basic needs are satisfied, pure accumulation of wealth is found wanting as a meaningful driver for most human beings. This is true on an individual level, and perhaps the task for the banks is to take this to the organisational level, declaring that the search for profits and the satisfying of shareholders – can no longer be the sole driving force to justify the existence of banks.

So next month's debate should involve tough questions for the City. For society more widely, there should be some tough questions too, starting with what we're really talking about when we talk about ethics. Meaning, are we taking our own disposition against certain things – lots of money, conspicuous consumption, the success of others – and making it an ethical issue?

Those within the City are adamant change is genuine. We should be receptive to what they have to say, and then be the judge.
Read MT's EXCLUSIVE interview with Barclays' Antony Jenkins here

Michael Jenkins is CEO of the leadership institute Roffey Park