EU court rules obesity can be considered a disability
Employers could be forced to make allowances for severely overweight staff.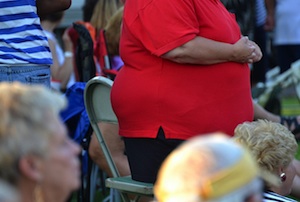 An EU court ruling has ruled that obesity can sometimes be considered a disability, raising the prospect of overweight staff bringing claims against employers who do not cater to their needs or who sack them because of issues relating to their weight.

The ruling came about after Danish childminder Karsten Kaltoft sued the local authority that employed him when he was sacked as a childminder last year. The European Court of Justice said that while obesity itself is not considered a disability under EU law, it could be under certain circumstances.
It said obesity 'falls within the concept of 'disability' where, under particular conditions, it hinders the full and effective participation of the person concerned in professional life on an equal basis with other workers.'
The news means bosses may need to invest in wider doorways, bigger office chairs and more accessible desks to avoid falling foul of an employment tribunal. But it will be up to individual countries' courts to determine whether a particular obese person should be considered disabled.