EU fine to chip one billion Euros off Intel as Barrett steps down
Chip giant Intel gets hefty fine from the EC, and loses legendary chairman Craig Barrett, to boot.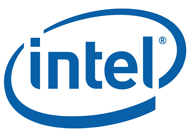 The €1.06bn ($1.45bn) anti-competition fine is the largest such charge ever levied by the European Competition Commission, just topping the previous record set by Microsoft of around $1.36bn. But then the world's largest maker of microprocessors could hardly expect to get away with a slap on the wrist, could it?
And since the Commission can fine firms up to 10% of their annual revenues - which in Intel's case would have been close to a whopping $4bn – things could actually have been a lot worse. The commission has also issued a 'cease and desist' order, which could force Intel to change its ways.
But what exactly is the firm supposed to 'cease and desist' from doing? Well, in the words of EU Competition Commissioner Kneelie Kroes: 'Intel has harmed millions of European consumers by deliberately acting to keep competitors out of the market for computer chips for many years.'