EU split on Chinese solar trade war
China has stolen the sun from the EU solar panel industry, to bastardise Richey Manic, and the EU is not happy. 'Countries that use protectionism, and China is one of them, should accept reciprocal rules,' says French industry minister Arnaud Montebourg.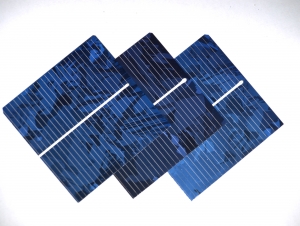 Solar panel imports have become a white-hot topic for EU policy-makers in recent months. According to some member states, Chinese firms are unfairly undercutting rivals and selling their solar panels to customers below cost - a practice known as 'dumping'. But according to others, these cut-price products are perfectly fair and legal.
Now, EU trade commissioner Karel De Gucht wants to put an end to the dumping, and proposes adding levies averaging 47% on the solar panels. A pretty radical step to protect the manufacturing of the energy panels in the EU. These provisional duties are set to take effect from 6 June until December when the levy will be up for review. Both sides can then negotiate for a new settlement.
This protectionist move is a pretty big deal. Not only could it set a precendent for banning the import of super-cheap Chinese-made goods (indeed, it looks like the telecoms sector is next), but it has also opened a can of political worms regarding the relationship between certain member states and China.