The EU wants to stub e-cigarette businesses out
E-cigarettes are smokin' - and it's claimed they could save 5 million lives. But new EU regulation is putting the industry in danger. MT looks at the facts.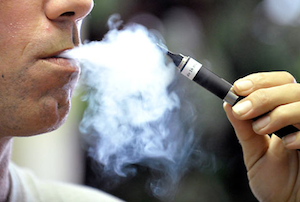 There's a new craze sweeping the nation. Adults partaking have formed clubs and meet regularly to indulge. It's happening on streets, on public transport, in local boozers: anywhere. It's called vaping.
It doesn't sound like a terribly agreeable habit - but before you jump to conclusions, it refers to using an electronic cigarette. Vaping is the new - 'safe' - smoking.
E-cigarettes come in various forms: some are designed to look like real cigarettes, others are simply elaborate metal tubes, but both work in the same way. They contain 'e-liquid' capsules - nicotine disolved in propylene glycol or glycerine. When turned on (powered by batteries), the devices produce a vapour, which is inhaled (hense 'vaping').