Euro-knives out for Google
EU commissioners have sharp words and a reopened antitrust investigation for the search giant.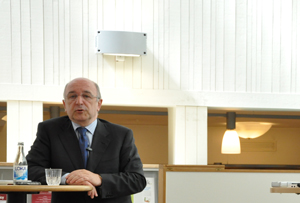 It's been a bad news week for Google. On Monday, outgoing EU competition commissioner Joaquin Almunia reopened the four-year antitrust investigation into the internet company, before saying on Wednesday that it's very unlikely a settlement would be reached by the time he leaves office in October.
Ouch. And just when Google thought it and the EU were starting to get along.
It gets worse too. If the company was hoping to deal with some Eurocrats with a bit more Googliness after Almunia leaves, the signs are it may find itself disappointed. Although Almunia's replacement, former Danish finance minister Margrethe Vestager, has yet to declare her position on Google, another new(ish) commissioner has already launched his own attack.