European shares fall on MH17 worries
Shares dropped this morning as investors reacted with caution to renewed geopolitical tensions in Ukraine.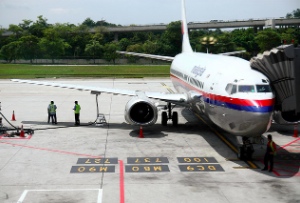 Markets opened lower this morning on renewed fears over political tensions in Europe after Malaysian Airlines flight MH17 was shot down in Ukraine yesterday.
The FTSE 100 fell 0.36% in early trading, while Germany's DAX fell 0.41% and France's CAC 40 dropped 0.13%. Russia's MICEX was down 1.36% by mid-morning.
Airline stocks were hit by the crisis: shares in Air France-KLM, which operates the same route as the downed Malaysian aircraft, dropped 1.65%, while Germany's Lufthansa fell 0.48% - although International Airlines Group, which owns British Airways and Spanish airline Iberia, rallied 1.65% after a 2.67% slide yesterday.