Are Europe's unicorns getting more elusive?
The number of $1bn companies has fallen compared to last year, but Europe's crop looks to be in finer fettle than its US equivalents.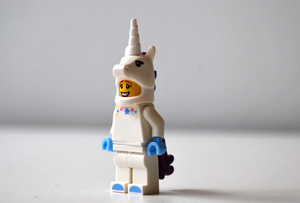 There's been uncertainty surrounding falling unicorn (billion-dollar companies) valuations and many, including Microsoft co-founder Bill Gates, have warned over past 'over-enthusiasm' when it comes to investing in promising companies. There's been a bubbling fear of history repeating itself with the dot com bust.
And while Europe produced ten tech start-ups that were either sold, floated or valued by private investors at $1bn upwards for 2015, that's a drop on 2014 when it produced 13.
But a new report from GP Bullhound suggests it's not all doom and gloom (as you might expect coming from a technology investment bank). In the past year Europe added another ten unicorns (three lost their status) bringing the total to 47, with a combined value of $130bn. There's something to be said for the resilience of these companies, particularly in the face of unstable global markets and what seems to be growing scepticism surrounding fast-growth tech.