Eurozone banks face 2,300-man Panopticon
The European Central Bank has revealed that it will need to add 800 more staff to its ranks in order to meet the demands of supervising the eurozone's 6,000 banks.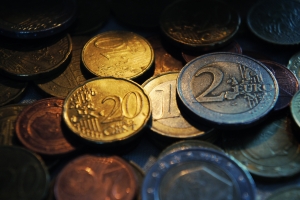 In the wake of the eurozone crisis that has dogged headlines for the last five years, keeping an eye on exactly what banks are up to is certainly the order of the day. And now the Frankfurt-based ECB has announced that it needs to hire another 800 people by July 2014 to be able to carry out its new duties monitoring the continent's financial institutions.
By now, no-one should be surprised at the capacity of European institutions to 'need' thousands of extra staff at a moment's notice, but the notable thing about this instance is the Bank says this is just a 'starting point', and it expects to need even more people further down the line.
Of course a Panopticon is a type of prison - designed by Jeremy Bentham - which allows a guard to watch all prisoners without any of them knowing whether they are being watched. With so many staff in the new ECB function, however, we suspect the banks will know they are being watched.