Even Andy Murray is getting into crowdfunding
The moody tennis star will join the advisory board of equity platform Seedrs.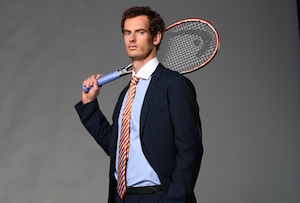 It's certainly not the most unusual celebrity endorsement ever, but Andy Murray's decision to join the advisory board of equity crowdfunding platform Seedrs will have taken plenty of people by surprise. The Scottish tennis pro is better known for serving up aces than funding startups, but the man who runs his management company, 77, insists it's a good fit.
'Andy is a keen investor, with his own management agency alongside a property portfolio, which includes a hotel,' said Matt Gentry. 'Crowdfunding is a space we've been looking at for a while, to complement his business interests, and he's excited about being able to help startup businesses and entrepreneurs in the UK.'
Seedrs says Murray will be able to provide advice on working with health, sport and wearable technology startups. However much he knows about wearable technology, it seems no coincidence that Wimbledon is just around the corner, and the real benefit for Seedrs is likely to be the credibility and publicity the deal will generate.