'Everyone acting like an owner is a key part of our DNA,' James Chappell, Digital Shadows
The booming cyber security start-up has raised more than $20m and is expanding into the US.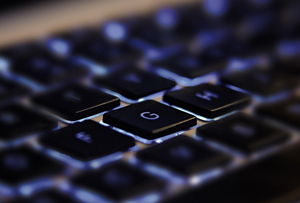 Some businesses flourish when dealing with growing pains; others collapse under the pressure. At the moment, Digital Shadows seems to be among the former.
The cyber security start-up was founded in 2011 by James Chappell and Alastair Paterson and has been growing apace ever since. In the past year the team has doubled to 80 members of staff and that's expected to reach 150 by the end of 2016. It's branched out to the US where Paterson is now based and has powered through funding rounds, raising $22m in total. 'It's been pretty strong growth,' Chappell acknowledges. 'We are absolutely focused on accelerating that revenue and so far, we've met all the targets set by our venture partners.'
Cyber security is a good space to be in at the moment – insurance broker Willis Towers Watson estimates that the cyber insurance market is growing by 30 to 40% a year, while recruitment firm Manpower found demand for specialist cyber workers had increased fourfold over the past year. And companies are sensitive to the growing threat, seeing the damage suffered by others. TalkTalk's high-profile hack affected less than 4% of its customers, but the cost of the attack was £42m. The CEO of infidelity dating website Ashley Madison was forced to resign in the wake of a cyber attack on his firm when numerous personal details were leaked. Organisations want to do what they can to protect themselves so it's no wonder security is good business for specialists right now.