Everyone and their Mum has a tax deal with Luxembourg
It's not just Amazon - there's evidence that 340 companies made tax deals with Luxembourg.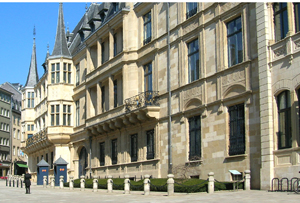 Well, this is embarrassing. Documents detailing cosy tax-saving arrangements between Luxembourg and no fewer than 340 companies have been leaked to the International Consortium of Investigative Journalists (ICIJ), showing PwC helping the likes of Pepsi, Fedex and Ikea obtain tax rulings from the tiny duchy that helped them save billions.
The documents appear to show how the firms used complex financial structures (when are they ever simple?) to reduce their bills, in some cases to less than 1% - somewhat below Luxembourg's official corporate tax rate of 29%.
They include details of hybrid loans, which enable a parent firm to send profits to its subsidiary in Luxembourg, where they are treated as interest and not taxed. The EU recently banned hybrid loans for companies headquartered in Europe, and has given member states until 2016 to end the practice.