Everything you know about business is wrong: Mavericks always make it
Fortune, we are often told, favours the bold - but is this true?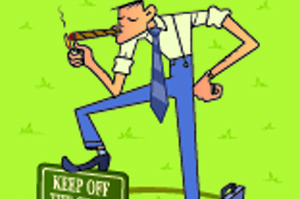 Fortune, we are often told, favours the bold - those brave souls who care nothing of what others think, who take extreme risks and succeed against the odds. Faint heart never won fat client, in other words. But is being a maverick really such an intelligent strategy for success? No, and here's why not.
Firstly, if being a maverick is such a dead cert, why aren't there more of them? Proponents would argue that it's because most of us lack the requisite courage. The real reason, though, is more subtle. Social scientists call it 'survivor bias'.
The best way of illustrating this is with the story of the 100 idiots. One day, 100 idiots decided they wanted to become rich, and each set about it in his own equally idiotic way. Of them, 99 soon failed - for the obvious reasons - and were never heard of again.