Everything you know about business is Wrong: Be seen to do the right thing
We often hear that in business, nothing is more precious than a good reputation. It's certainly important, but worrying about it above all else can limit your chances of ultimate success.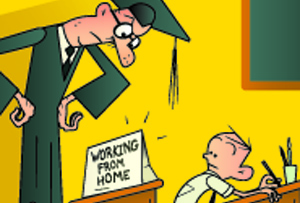 John Maynard Keynes articulated the point, saying: 'Worldly wisdom teaches that it is better to fail conventionally than to succeed unconventionally.'
For once, Keynes was only half right. For example, when my middle son was revising for his A levels earlier this year, he decided not to attend all his school's specially provided revision classes. 'Some of them just go over stuff I already know. For them, I'll stay at home and work on things I don't know so well,' he said.
He was correct. Cutting classes might not have raised his standing with teachers, but that no longer mattered. Universities neither know nor care how many classes you attend, so long as you get the required grades.