My ex-girlfriend has applied for a role on my team. It's awkward - what should I do?
Check whether she's out for revenge or simply wants to join your excellent team, says Jeremy Bullmore.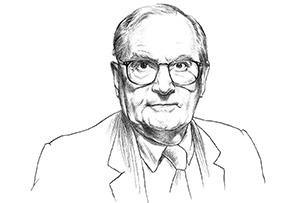 Q: My ex-girlfriend has just applied for a position on my team. She's more than qualified for the role and I know she'd do a terrific job but I can't help feeling like the whole thing would be rather awkward, especially as we had a messy break up. What should I do?
Jeremy says: The critical factor here is your judgement of the ex-girlfriend's character. She wants to join your team for one of two quite different reasons. Either she's bent on revenge and wants to make your working life as hellish as possible. Or she's successfully shaken off any personal feelings she might once have had for you and simply wants to join what she knows to be an excellent team.
If you suspect the former, resist her application by any means, however contrived. If you think the latter more likely, snap her up. (You may feel slightly affronted - how dare she get over you so quickly and so completely? - but that's a small price to pay for a new and terrific team member.)