Ex No 10 insider: This is a terrifying moment in our democracy
Did the Supreme Court just make a no deal Brexit less likely?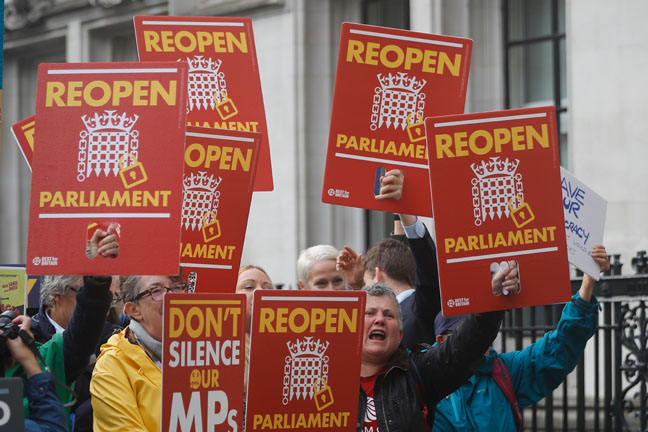 Newspaper front pages aren't quite the force they once were: whenever a political event occurs, ministers and their advisers will know what the judgement of the commentariat is almost as soon as the commentariat can write it. Yet there's still that moment of hushed anticipation when you receive the papers in the morning.
It isn't too hard to imagine what they will be like tomorrow. The Supreme Court's unanimous decision that Boris Johnson's prorogation of Parliament was unlawful will only deepen the divide that has torn through this country for the last three or four years.
The Remain press will rejoice in their victory and clamour for Johnson's resignation, while the Leavers will call cold treachery - Brexit Party MEP John Longworth has already railed in The Telegraph against the 'Usurper Parliament', backed by a 'politicised judiciary', in 'collusion with a foreign power', against the 'will of the people'.