Ex-Porsche execs accused of pulling a fast one
The former CEO and CFO of Porsche have been charged by German prosecutors with market manipulation during the firm's botched takeover bid for VW in 2008.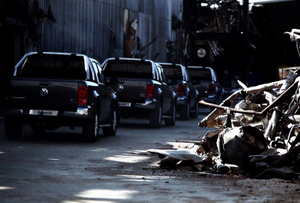 Wendelin Wiedeking, who was CEO of Porsche at the time, and Holger Harter who was CFO, are accused of issuing incorrect statements about the firm's intention to acquire VW shares. If found guilty the pair could face up to five years in prison. They deny the charges.
It's the latest instalment in one of the longest running and most complicated corporate scandals to emerge from Germany in recent years. Those with good memories will recall that back in 2008, the small but profitable Porsche made an audacious stab at a reverse takeover of the much larger VW Group. Thanks to VW's complex shareholding and governance structure, the bid required that Porsche should hold 75% of VW in order to be able to force the acquisition through.
The market manipulation charges relate to statements made by Wiedeking and Harter at the point when VW shares were being acquired – essentially they are accused of secretly building up Porsche's stake in VW towards that 75% target whilst at the same time making public statements to the contrary. Their statements, say the prosecutors in Stuttgart, resulted in Porsche's shareprice dropping – but the defendants's lawyers say that the statements were 'correct in content' and did not have any effect on the shares.