EXCLUSIVE INTERVIEW: Can new Barclays CEO Antony Jenkins save the bank's reputation?
Having taken over from Bob Diamond in the midst of last year's Libor crisis, the new CEO of Barclays says he wants to put the ethics back into British banking. But can he take staff, shareholders and the public with him?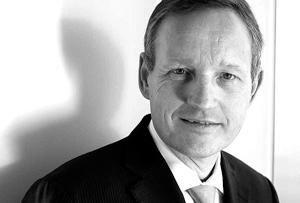 Judging by the unholy contrast between its last leader and the latest one, troubled banking giant Barclays is in for the mother and father of all culture shocks. Bob Diamond (for whom last spring's Libor-rigging revelations proved to be just one scandal too many) was the swashbuckling American-born progenitor of BarCap, a larger-than-life character who put Barclays on the investment banking map, trousered that infamous £20m salary and was pilloried for presiding over a devil-take-the-hindmost approach to income generation.
By comparison, 51-year-old Antony Jenkins, the man who unexpectedly found himself CEO in August, is mild, almost reticent. Lean and wiry, he's a whippet to Diamond's beefy American mastiff. He grew up in Stoke-on-Trent, joining Barclays in 1982 straight after university, and was running Barclays' large but unglamorous retail bank division when the call came to take over the top spot. Was it a surprise? 'I don't really have time to be surprised, but I do occasionally find it strange when someone introduces me as the CEO of Barclays,' he admits.
Controversially for the head of an organisation where around half its £32.3bn annual revenue comes from the investment bank (the old BarCap moniker has been quietly dropped), he has relatively little experience of that side of the operation, although Barclays' septuagenarian new chairman, Sir David Walker, probably has enough for both of them. But Jenkins is a hawk-eyed master of operational efficiency, as his time in charge of Barclaycard demonstrated. A safe pair of hands, then, for a business that is sorely in need of them.