Executive pay falls as investors sharpen their knives at AGMs
Severn Trent, First Group and Experian will all face the music from restive shareholders at their annual meetings on Wednesday.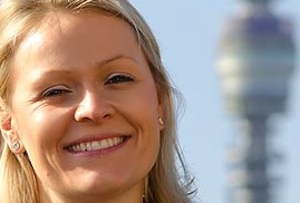 It's a summer of discontent at company AGMs, as boards face the music from shareholders voting against executive pay in increasing numbers. From Burberry to Barclays, investors are loudly voicing their disapproval, although no pay packages have been rejected outright – yet.

It'll be a baptism of fire for Severn Trent's Liv Garfield at her first AGM as boss of the FTSE 100 water company on Wednesday, after investor group Pensions & Investment Research Consultants recommended their members vote down her 'excessive' pay package.

Pirc isn't happy at the £2.4m shares Garfield has been given, which have been justified as compensation for losing out on long-term awards she had as boss of BT Openreach. That's on top of a basic salary of £650,000, which is 16% higher than her predecessor Tony Wray's.

'Awards granted have previously been capped at 70% of salary for the chief executive and 50% for other executives. However, these have been greatly increased to 125% for the newly appointed CEO and 80% of salary for other executives,' it grumbled.

Also due for a grilling on Wednesday are the boards of Experian and First Group and, surprise surprise, the increasingly activist Pirc has told its members to vote against both's remuneration policies. In Experian's case, it's not happy chief exec Don Robert's 'rewards' (bonus, share awards, etc) are 852% of his salary, although his total package of $16.8m (£9.8m) is 27% less than 2013.

The credit checking company's chairman Sir John Peace will no doubt be hoping it's third time lucky. Peace is also chair of Burberry and Standard Chartered and faced down significant shareholder revolts at their respective AGMs last week and in May (he also said in January he's stepping down from Experian, after being criticised for spreading himself too thinly over three FTSE 100 chairmanships).

Over at First Group – responsible for such perennially overpacked commuter trains as First Capital Connect – chief exec Tim O'Toole is due to take home almost £2m, up 86% from 2013, despite failing to pay investors a £50m dividend it had promised after being forced into a £615m rights issue last May.

To add to the chorus of naysayers, executive pay watchdog the High Pay Centre issued a conveniently timed report pointing out executive pay has grown from 60 times that of the average worker to almost 180 times since the late 90s.

Things do seem to be changing though: average FTSE 100 chief exec pay fell 7% in 2013, after a 5% drop in 2012, according to advisors Manifest and pay consultancy MM&K. Investors haven't completely rejected any pay packages just yet, but their public dissent is embarrassing for boards and seems, slowly, to be bringing down executive pay. And if the trend continues, there won't be any need for business secretary Vince Cable to reach in with the long arm of the state to placate populists.