How to expand overseas
The How To Issue: Paul Walsh, the CEO of drinks giant Diageo, explains how businesses can win over markets overseas.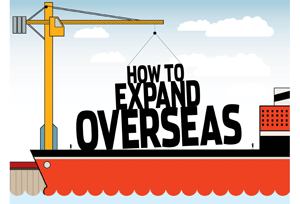 Moving into new markets can provide fantastic returns. In the current economic situation and more than ever before, a UK business - small or big - must look abroad for a large part of the growth it seeks.
Encouragingly, that growth is there to be seized. We have all heard about the BRICs (Brazil, Russia, India, China). If you add in South Korea and Indonesia, these six countries will account for more than half of all global growth by 2025.
Include Mexico and Turkey and those eight markets will represent nearly half of global GDP by 2050.