Do we expect too much from Apple?
Despite a record third quarter, the tech giant's share price tumbles as investors fear it's passed its peak.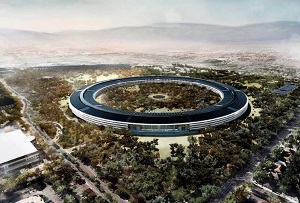 No company suffers the burden of expectations quite as much as Apple, but that's the price it pays for repeatedly getting the world's geeks drooling with sector-redefining gadgets. Still, it's got to sting when you announce a 39% rise in quarterly profits to a staggering $10.7bn (£7.6bn) and your share price promptly tanks.
Apple shares dropped nearly 9% in after-hours trading on the back of its results for the three months to June 27, before recovering most of the losses. At first glance, it's hard to guess what upset investors so much. Was it that revenues only rose 33% to $49.6bn (a record for the third quarter), or that iPhone sales only increased 35% to 48.8 million units?
Despite Apple's successes, analysts had expected more. It raises the question of whether the firm's recent resurgence on the back of the iPhone 6 masks a deeper, underlying problem.