Expense fiddlers diddle a monkey every year
Sneaky staff are plumping up their expenses by nearly £500 each year, new research has found.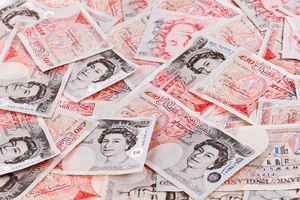 It seems that MPs aren't the only ones fiddling their expenses. According to a survey of 2,000 UK workers by One Poll (commissioned by expenses management firm Webexpenses), 15% of the Great British workforce has claimed money back on things that aren't strictly work-related, racking up £451.26 per year in fraudulent expenses.Tut tut.
The worst culprits for expense-fiddling hail from the West Midlands, says the report, where over a fifth of workers have admitted to claiming money back for personal receipts. Workers are altogether more honest over in Northern Ireland, however, where just one in 20 staff sneak in a few naughty extras.
And these artful accountants are getting off scot free too: 82% of expense fiddlers have never been caught, and of those that were, 70% received nothing more than a mild 'ticking off' or a 'very cross boss'. Only 27% were sacked for their infractions.

Sanjay Parekh, MD at Webexpenses, says: ''Years of MPs expenses scandals and corruption in the banking sector have set a dangerous moral precedent. Expenses fiddling has a crippling effect on businesses yet seems to have become an acceptable crime. Very few culprits are caught, and even fewer are sacked. Business needs to take to control of the situation and create real deterrents.'