Export turnover up 42%
All warm on the export front as Q3 results show massive growth in overseas sales.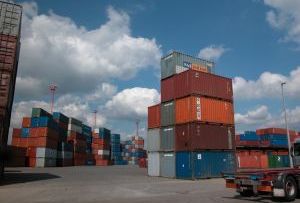 A fortnight ago, the Office for National Statistics (ONS) made a shock announcement. Our trade gap was narrowing and exports were leaving the UK in bulging pallets faster than air freight could carry them. This week the good news story unfolds further, with data from The Cashflow Barometer showing a 42% increase in export turnover in the last quarter.
The Cashflow Barometer is a quarterly indicator of the financial performance of UK small businesses. It is based on the analysis of 700 companies and does exactly what it says on the tin, measuring the influx (and efflux) of cash in the UK.
All the arrows are pointing upwards in this latest report. Not only is turnover skyrocketing, but customer numbers have also seen a boost. Exporting firms have added 17% more clients to their books in the past quarter; this means risk is diversified further across a varied customer base, and increased scope for upselling to a new buying demographic. The numbers are up a whopping 40% on the same quarter last year. Nice.