Facebook to take 10-year tax holiday?
Facebook has managed to amass a tax credit worth $13.4bn off the back of its stock market flotation last year, and could pass on paying US corporation tax for a decade. Will Zuckerberg risk the bad press?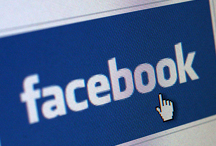 Facebook's tax obligations are back in the news today after it emerged that the world's largest social network may be able to get out of paying any corporation tax in the US for years to come.
It turns out that under US accounting rules, Facebook is allowed to count any profit made by its employees on its stock option schemes as a tax deductible expense. Even though it cost the company nothing to hand out the options. And given that thousands of Facebook staff and early investors cashed in as soon as the deadline was up in August, Facebook has now booked a $13.4bn (£8.5bn) credit that can be used to offset any future tax bills.
Of course, shareholders only decided to run for the hills because, at that point, Facebook had already lost half of its market value in the few short months since its May flotation, trading at $20 per share, almost half of its original $38 per share value. At the time, the move seemed like a pretty sad indictment of Facebook and the share price sank even lower, the market awash with big blue shares.