Can Facebook crack the business market?
RBS signs up to Facebook at Work as the tech giant bids for a slice of the $344bn enterprise pie.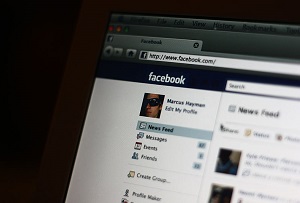 'Why aren't you on Facebook? You should be working.' Not something employees typically hear from their bosses, but that could be about to change – if you work at RBS. As part of chief executive Ross McEwan's efforts to make the bank about as different as it could possibly be from its heady pre-bailout days, RBS has become the first big firm to adopt Facebook's shiny new enterprise platform.
The imaginatively named Facebook at Work is a simplified, private, business version of the social network, designed to improve communication between employees. Email and the phone, apparently, are old hat. It has most of Facebook's more familiar features, such as groups, events, comments and now calls, but uploading cat videos is presumably out of the question (unless you work for a cat food company, of course).
It's a smart move by the tech giant. Facebook at Work gives Mark Zuckerberg's firm the chance to cut into a very lucrative pie – enterprise software will be a $344bn (£233bn) business this year, according to estimates by IT research firm Gartner.