Facebook enters the big league
The company has been admitted into the hallowed halls of the S&P 500.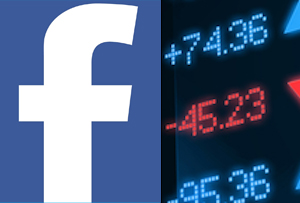 Sweet vindication for all those involved in Facebook's botched flotation last May: today, the company will be traded as part of the Standard & Poor's 500 (the New York equivalent of the FTSE 100) for the first time.

Facebook has come a long way since its IPO, when shares in the company, which were originally priced at $38 (£23), promptly slid by almost half thanks to a combination of technical problems on Nasdaq and speculation that it had been priced too high (which was presumably the time founder Mark Zuckerberg came up with his latest innovation, a 'sympathise' button…). To be fair, it wasn't exactly a surprise – but that didn't prevent share prices from jumping 4.3% to $51.50 in after-hours trading.

But the S&P 500 giveth and the S&P 500 taketh away: someone had to be bumped to make way for Facebook. The sacrificial lamb, in this case, was teenage clothing fad Abercrombie & Fitch, which seems to have fallen out of favour with the yoof, despite its semi-naked models-cum-shop staff-cum-human marketing bumf.

Shares in the retailer have dropped 28.9% year-on-year (in comparison to the S&P 500's 26% rise). Its share price fell again, by 1.7%, on the news it's being demoted to the S&P MidCap 400.

Still: at least the corks are a-popping at Facebook. Although it should keep one eye on rival Twitter: yesterday, its share price rallied to $52.58, just over twice the $26 it floated at in November. It's coming up behind Facebook, fast.