Facebook to monetise users' posts in the US
The social networking giant is planning to charge users $7 a time to get posts to appear higher up in the news feeds that their friends see.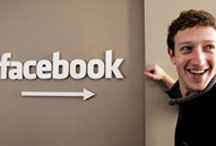 Making money from Facebook's millions of users is still proving something of a holy grail for CEO Mark Zuckerberg. But the latest initiative, which will soon be trialled in the US, is allowing users to pay to promote their birthdays or weddings or parties. This will make the events appear higher up in the news feed and should guarantee that more people see it.
Shareholders already disappointed with how much their stock has shrunk since the IPO are now itching to see some decent returns, and Facebook execs will be hoping this does the job. With almost a billion active users registered to the site, many feel that there is absolutely mind-boggling potential for making money, if only the audience can somehow be harnessed. Of course, that is the seriously tricky bit.
Monetising users in this way rather than simply relying on advertisers promoting products could open a whole new revenue stream for Facebook. We're not holding our breath for the share price to shoot back up any time soon though…