Facebook paid less tax in 2014 than the average worker
The social media giant had every right to splash out on its staff, but the headlines still don't look good.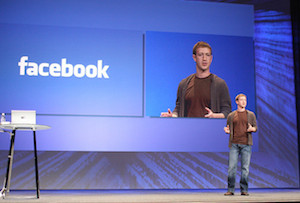 Facebook is the latest large American corporation to be facing awkward questions about its UK tax bill. The tech giant paid a mere £4,327 in corporation tax in 2014 – less than the average British worker.
It racked up sales of £105m in the UK last year, but took a £28.5m loss after paying out 'administrative expenses' of £131.6m, according to its latest accounts filed with Companies House. Almost two thirds of that (£86.3m) was staff costs, included £35.4m in 'share based payments'. It's not clear what the rest is.
That means Facebook's UK-based staff (numbering 362 on average in 2014) took home an average of £210,000 each, £98,000 of which came from the generous share scheme.