Facebook pays just £238k in UK corporation tax
The social networking monolith paid just £238,000 on revenues of £175m in the UK last year. That's significantly less than last year, too.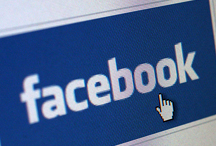 Huge internet-based companies have got into the habit of setting up UK bases either in the Channel Islands (Play.com) or in Ireland (Facebook and Google) to cut their tax bills. Everyone knows about it and it's entirely legal. But, following news that Facebook has managed to pay just £238,000 in corporation tax this year, down from £425,000 in 2011, a few hackles have been raised.

Labour MP John Mann has described the company as being 'disingenuous and immoral' for exploiting tax loopholes in order to pay such a small amount, considering it makes gargantuan use of the UK's internet infrastructure. He likened it to a road user paying no road tax.

We're not sure of the extent to which the government subsidises web infrastructure using taxpayers money (don't BT, Sky and Virgin do pretty much all of the handiwork?), but given that many companies with much smaller turnovers pay larger sums than this, it does seem a little unfair.

Search engine giant, Google, recently came under fire for the same thing. Google paid just £6m of corporation tax in the UK last year, despite revenues in the many hundreds of millions. But as the firm's executive chairman, Eric Schmidt, explained: the fault lies with the British tax system, not with his business. 'It's true we could pay more tax,' he said. 'But we would have to do so voluntarily.'

And we can't really see anyone volunteering more cash for Taxman...