How Facebook plans to eat the internet
You can transfer money, trade stocks and hail a ride, all without leaving Facebook's Messenger app, but the world may not be ready for a one-stop internet.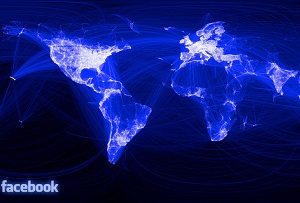 There was a time when serious business like trading shares involved a trip to your stock broker's offices in the City. The telephone changed that, but became archaic with the rise of the internet. Now, desktop websites are under siege from the smart phone app. Where will this trend towards the instant and the easy end?
A hint may be found in investment platform AJ Bell's recent announcement that it's planning to roll out a stock trading service on Facebook's Messenger app. Soon, it will be commonplace for people to buy and sell shares as well as transfer money, hail an Uber, book a table and complain about your dodgy train service (these are all currently possible), all from the comfort of one app.
It's part of Mark Zuckerberg's plan to open up Messenger to third party developers. The ultimate goal? Nothing less than for Facebook to eat the internet from the inside out. The battle is with Google – and to an extent Apple, through its App Store – to be the starting point for people looking for information and services.