Facebook share price protected by Hurricane Sandy
The closure of the New York Stock Exchange has prevented Facebook staff dumping shares immediately after the grace period.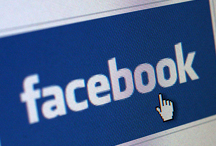 When news of the Facebook IPO first broke, there was much talk of all the millionaires that will be created amongst employees who own shares. But a 'lock-up' period of nearly six months was in place to stop them all dumping their stock straightaway. That lock-up ended yesterday, finally giving employees the green light to cash in.
But alas, both the NYSE and NASDAQ were closed yesterday in anticipation of Hurricane Sandy, meaning the 234 million shares held by Facebook staff remained untradeable. So not only have they had to watch the share price plummet since the IPO, wiping more than half of their value off, but when the day comes to finally, they are blown out of the water, so to speak.
At the very least, delaying the 'shares dump' has preserved the Facebook share price at around $21.94 (although that is so much less than the $38 on the day of the IPO). A sort of bittersweet maelstrom of emotions.