Facebook wades into murky 'gambling' waters
Facebook has launched its first ever real-money gambling app in the UK: Bingo Friendzy. First stop, bingo. Next stop, online slot machines (true). Is Facebook becoming a big blue Las Vegas?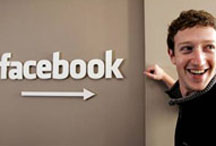 Facebook's running a little low on Diamond Dash (cash). Its market cap, which peaked at $104bn on the day of its IPO, has more than halved in just three months. Desperate times call for desperate measures. So, the social network has had a few Words With its Friends and it's now willing to bet the Farm(Ville) that gambling – with real-world money– could turn its Wheel of Fortune around.

If the paragraph above looks like Greek to you, then you need to mug up on your Facebook apps. There are around nine million of these babies currently doing the rounds on the network but not one has allowed you to gamble real money. Not until today.

The launch of Bingo Friendzy, which was developed by London-based online gambling company Gamesys (big whoop for the UK tech industry), is soon to be followed by up to 90 other real-money games, including a slot machine. It marks a huge departure from Facebook's previous stance on the issue.

Until now, the only money available on Facebook was the 'Facebook credit', a mandatory virtual currency with an exchange rate of 10 cents per credit. These could be spent on virtual items and in-game bits and pieces but, increasingly, they could be used to buy non-game goods within the platform. Like when Warner Bros allowed Facebookers to stream The Dark Knight for $3 in Facebook credits.

But the Facebook credit is limited. Millions of users have never used them and have no interest in buying them. In order to turn Facebook into a temple of consumption and potentially increase revenues exponentially, Zuckerberg has to change his game plan; people need to be able to spend real money. And Facebook has to get a cut.

So, what's the problem. Firstly, there's an age issue. While Facebook says that the new real-money games will not be advertised to users under the age of 18, there's no way of proving it. Members have to register their age when they first sign up to Facebook, but there is no verification process. MT knows several teenagers whose mice have slipped on the DOB box to tick '1994'. But Facebook has taken steps to ensure that it doesn't end up corrupting the young 'uns. Even if users falsify their ages, they won't be able to bypass Gamesys' identity checks through the electoral register and other databases.
'Real money gaming is a popular and well-regulated activity in the UK and we are allowing a partner to offer their games to adult users on the Facebook platform in a safe and controlled manner,' said a Facebook spokesperson. Still, gambling is a real hot potato in the States, and regulators over the pond will not 'like' this development one bit.

Second, from an investor point of view, this move smacks of desperation. Facebook plans to take 30% of all gambling revenues from the site. With growth in advertising revenues continuing to disappoint, the social network needs all the extra cash it can get. But going the gambling route could alienate users, and risks damaging Facebook's already tattered reputation yet further.

Zuckerberg, a word to the wise. This could be a very bad time to take a punt on gambling…