Now Facebook wants to kill off your work email
EDITOR'S BLOG: Mark Zuckerberg's baby is becoming much more than a 'social network'.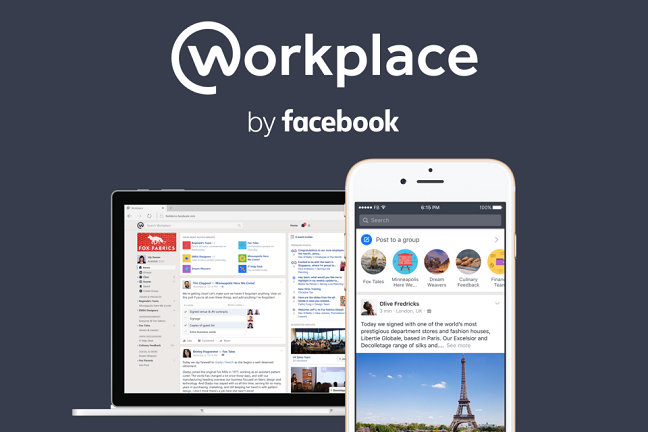 You just can't keep Facebook off the news pages at the moment. Maybe this isn't surprising for a business that claims now to be used by 1.7 billion people, a quarter of the world's population despite, amazingly, still being only twelve years old. There is a lot of talk about its true levels of engagement among 'digitally native millennials' who are beyond fickle when it comes to their social media platform of choice. Out of nowhere it recently gatecrashed the local classified ad market putting its tanks on the lawn of ebay, Gumtree and Craigslist. Its PR people are kept very busy indeed
Facebook won't have 'Liked' the coverage of its UK tax affairs at the weekend. No sooner had the annual numbers pinged into the Companies House inbox than its detractors were all over them, no doubt mindful of the Prime Minister's comments last week about big businesses - especially those from abroad - not paying their fair share of tax: 'It doesn't matter to me who you are. If you're a tax-dodger, we're coming after you.' The Daily Telegraph didn't appear to be impressed - 'Facebook gets £11 million tax credit, after vowing to pay more to taxman.' Its system of booking British ads via Ireland has now been changed and it looks likely that HMRC is going to be receiving far more cash from the Menlo Park giant in the future.
So, getting back onto the front foot, in London last night Facebook launched Workplace, its new business communication system, at an event presented by its VP for EMEA Nicola Mendelsohn. This was highly significant for the British part of its operation as the new system was developed in the UK's capital, where it now employs over 1,000 people. It has been tested by a large number of Brit organisations including Deloitte, RBS (that raised a few eyebrows as some of the Tech hacks sipped their champagne) and the RNIB.