The failure of the first private NHS hospital is bad news for healthcare
The franchise's collapse will give ammunition to the left, but it's not as simple as public vs private.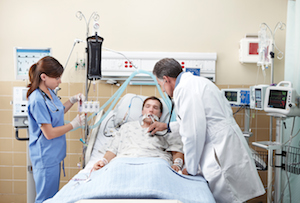 The first privately-run NHS hospital will be private no more, after AIM-listed company Circle pulled out of the franchise, blaming funding cuts and a crisis in A&E that has seen multiple hospitals declare emergencies.
But while many will trumpet it as evidence of the failure of healthcare privatisation, it's not that simple. Neither public nor private sectors have a monopoly on failure - or success. What should be obvious, though, is that the NHS is creaking as we speak, and that there is now a dearth of fresh ideas about how to tackle the problem, from any point on the political spectrum.
When Circle took over Hinchingbrooke Hospital in Cambridgeshire in 2012, the move was simultaneously widely criticised as the beginning of the dismantling of the all-that-is-holy NHS and lauded as an example of how the private and public sectors could and should work together.