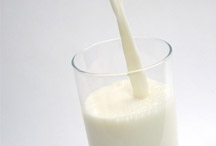 Farmers reach 'desperation point' over milk prices
Quote of the day: 'Part of our action is likely to disrupt [the Games]. That is unfortunate. But we are in desperation street.' David Handley from the organisation Farmers for Action warns that after the last dairy price cut in the spring, farmers have had enough and are considering disruption of milk supply. Forty percent of small dairy farmers have gone out of business in the past 10 years.
Published: 06 Jul 2012
Last Updated: 20 Mar 2015
Find this article useful?
Get more great articles like this in your inbox every lunchtime