Fat cat earnings are eating away at Britain's economy
'Corrosive' pay increases for UK executives are creating dangerous inequalities and are bad for business, says the High Pay Commission.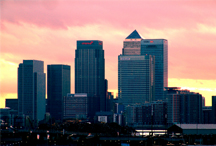 At the CBI Annual Conference yesterday, director-general John Cridland warned the assembled leaders over the dangers of alienating the public with excessive rewards and grubby dealings. It was a departure from the usual gung-ho 'Once more unto the breach' rhetoric from the CBI. Perhaps Cridland had been briefed by a little bird on the High Pay Commission's findings.
Following a year-long enquiry into pay in the UK's top companies, the Commission has today announced that despite the economic downturn, executive pay in the FTSE 100 has risen an average of 49%, compared with just 2.7% for the average employee.
Even the boom times of the eighties fade into oblivion next to the inflated pay packets of fat cats today: earnings have risen 4,000% in just 30 years.