The FCA crackdown on payday loans won't break Britain's debt dependency
Lenders now won't be able to charge more than 0.8% interest per day, but that won't stop demand for loans.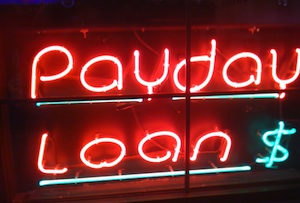 The Financial Conduct Authority (FCA) announced its long-awaited plans to crack down on controversial payday lenders today, leading to claims that consumers could be driven into the arms of illegal loan sharks.
From January 2nd lenders will not be able to charge more than 0.8% per day in interest and fees for defaulting cannot be higher than £15. The FCA says a total cost cap of 100% will protect borrowers from escalating debts.
'I am confident that the new rules strike the right balance for firms and consumers,' said Martin Wheatley, the FCA's chief executive officer, adding that if the cap were any lower there would be a risk of payday loans not being viable at all.