FCA gets its claws into payday loans
The Financial Conduct Authority isn't officially responsible for consumer credit yet, but it's already drawn the battle lines against payday lenders.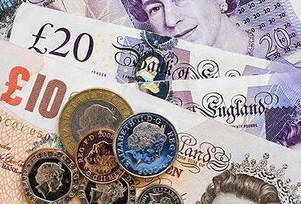 The Archbishop of Canterbury isn't the only critic of payday lenders: the government has been itching to get its claws into the industry for years. Now it looks like it will have its way: the Financial Conduct Authority has drawn up new plans which would put tighter regulation around the industry. Not that it's the first one to have tried this...
Under the measures, payday loans companies will have to issue debt warnings, a bit like mortgage companies (or peanut packets that say 'may contain nuts'), in their ads - and if the FCA still doesn't like their ad campaigns, it will be able to ban them.
Companies will also be limited on how much they can lend: they will only be able to 'roll over' a loan twice, and if they can't get the cash out of a person's account first time using a Continuous Payment Authority (an alternative to a standing order/direct debit), they'll only be allowed to try once more before they have to give up.

'Today I'm putting payday lenders on notice: tougher regulation is coming and I expect them all to make changes so that consumers get a fair outcome,' he said. 'The clock is ticking.'