'Female quotas on boards are inevitable'
Don't dismiss quotas on boards as positive discrimination, says Fiona Hotston Moore, corporate partner at Reeves. If we are going to effect true gender equality, it's the next logical step.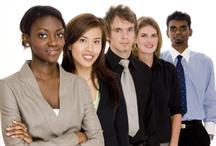 Closing the gender gap on corporate boards is once again back in the news, with pressure in favour of compulsory quotas at EU level being countered by resistance from national governments, including that of the UK.

Not that the debate ever goes away. Over my 25 year career there has been a great deal of discussion about the lack of women on boards and the reasons why it persists, especially since the publication of the Davies Report into the issue. A great number of groups have sprung up to try to redress the balance, usually working towards a voluntary push to bring greater parity.

Now, I believe, it is time to abandon gentle nudging and embrace compulsory quotas to ensure change actually happens.

As the founder of Accelerated Board Attainment, an initiative which helps equip women for board positions, it is clear that progress has been slow. Some companies have appointed women into board positions but many of these are non-executive positions. It appears a great number of companies are paying only lip service to their stated objectives. In recent months I have attended countless debates on the topic of women on boards and, while these events are very well attended, the proportion of men attending is rarely into double digits. There appears to be a lack of engagement by men in executive roles in the debate.

The objectives for promoting more women to the boardroom should be more than a tick box exercise in demonstrating diversity. Many studies have shown that international businesses are most effective with a board possessing a breadth of thought and experience. They also offer increased shareholder value. Diversity on boards avoids so called 'group think', encourages a better understanding of the organisation's customers and teams, allows a much better appreciation of local business culture, and improves the flow of creative thought.

There are, however, still obstacles to increasing the participation of women at board level. In my view, the biggest stumbling block is an unconscious bias by chairs, boards and executive search agencies. Disappointingly, I have observed this bias being passed down from existing boards to the next generation of board members. I do not accept that there is a lack of suitable and willing female candidates. I meet a great number of ambitious, experienced and able senior women who are very keen to contribute to boards but who are frustrated by being repeatedly overlooked, both within their organisations and by executive search agencies.

Board attitudes remain the biggest challenge and, reluctantly, I have come to the conclusion that quotas are necessary and would be a positive step. Women can do their bit to equip themselves for board roles such as seeking an internal sponsor or mentor, focusing on their networking, supporting other women and having more confidence in their skills. Yet quotas, even on a temporary basis for, say, three years, would make a real difference.

Quotas would force companies and executive search agencies to widen their pool of candidates and encourage them to focus on supporting talented female candidates through the selection process. While some women argue that they would not wish to be appointed just because they are a women, I do not think this would be the outcome in the medium term.

Within a generation, unconscious bias would disappear as the commercial value of diverse boards becomes clear. In the end, business success would make such quotas redundant.

Fiona Hotston Moore is corporate partner at City accountants Reeves
Inspired by Hotson Moore? Why not come to MT's inaugural Inspiring Women conference. Save £200 if you book by Friday.