Fever-Tree's bubbly figures not enough to impress investors
The posh tonic water company's shares dipped almost 3%, despite a 49% jump in revenue.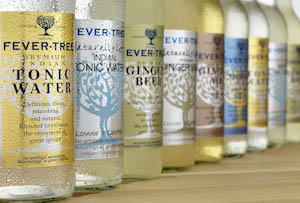 The first annual results after a stock exchange listing is always a landmark moment. For some companies it will be a pleasant surprise, but for others it heralds the moment investors realise the much-hyped IPO wasn't such a good bet after all.
Fever-Tree's results this morning haven't exactly delighted investors, but haven't sent them running for the hills either. Revenues at the drinks company, which makes premium tonic water and ginger beer, were up 49% in 2014 to £34.7m and its profits, in the form of adjusted EBITDA, were up 48% to £10m.
That's a record most listed companies would be ecstatic about, but Fever-Tree's investors don't seem to be raising a glass. Its share price was down as much as 2.78% this morning to 210p.