Fifa bribery: England 'players' tackle each other
The latest footie fiasco exposes a lack of stakeholder unity among English institutions. Whatever happened to teamwork?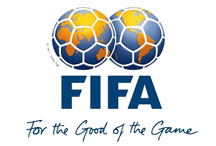 The BBC last night aired its controversial Panorama investigation into alleged bribery among Fifa officials. Yet the figures behind the nation's 2018 World Cup bid haven't exactly been running up to congratulate the broadcaster with the gleeful homoerotic display so typical of their on-field brethren. They're seeing it as a blatant own goal.
The show alleged that Fifa officials Issa Hayatou, chief of the Confederation of African Football, Nicolas Leoz, from Paraguay, and Ricardo Teixeira from Brazil, took a hefty chunk in bribes from International Sport and Leisure (ISL), a sports marketing firm which was awarded some rather lucrative World Cup rights.
While Hayatou is accused of taking 100,000 French Francs (about £13,000), Leoz is said to have received more than $700,000 (£450,000), while a whopping $9.5m (£6.1m) was handed to a company called Sanud – which, according to a Brazilian senate inquiry, is directly linked to Teixeira.