Finance, fizzy drinks and flip-flops - more inspiring part-time execs
Our latest trio of role models - from finance to fizzy drinks and flip-flops - proving that iron commitment can be compatible with flexible working hours.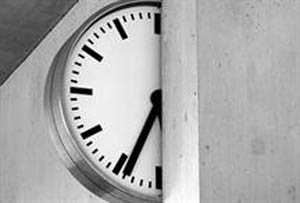 Helen Carey, head of group finance, Pentland Brands
Works: 4 days a week
Carey is one of Pentland Brands' 19 strong Global Leadership Team, responsible for setting strategy and overseeing performance and culture, a role she was Promoted to in 2011 while working three days a week, on return from her first maternity leave. Pentland Brands is part of the $3bn Pentland Group, and owns well-known global sports, outdoor and fashion brands including Speedo, Berghaus, Boxfresh and Canterbury. It employs 2,000 people across 15 offices around the globe. London-based Carey leads a team of 10, with wider influence over a global finance team of approximately 100, and is one of just 10 senior leaders working on Pentland's biggest strategic project. Previously, she was Finance Director for Lacoste footwear.
Kathryn Swarbrick, head of marketing, PepsiCo UK
Works: 4 days per week