The finance sector's 'Uber moment' is long overdue
Banks and insurance companies will not be able to rely on old business models in the future.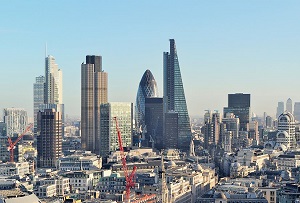 Digital technology has transformed most industries over the last couple of decades, changing everything from the way we buy food to the way we navigate the streets. One sector that's remained seemingly immune to this change for a long while is finance – for the most part we still rely on the major banks and other large institutions to manage our financial affairs.
It looks like that's on the brink of change though, thanks to a new breed of cost-cutting financial technology ('Fintech') startups. A report out yesterday from the World Economic Forum found that banks face an 'Uber moment' as these new companies look to disrupt them in the same way the taxi market has been.
'For decades, banks and insurers have employed similar, highly profitable business models, but they realize an Uber moment may finally be coming to their sector,' said R. Jesse McWaters, lead author of the report. 'Financial technology companies are deploying online platforms, have small capital bases and make strategic use of data to acquire customers and revenues at a fast pace'