Financial tech firms are falling behind on diversity
Women make up just 9% of board members at 50 of the top fintech businesses.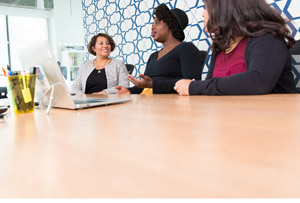 The UK's finanical technology (or 'fintech') firms might be fuelling investors' appetite for British tech companies but many of them have a common weakness.
Analysis by recruitment firm Astbury Marsden has found fintech firms aren't too hot when it comes to diversity at the top. Looking at the representation at board level for FinTech City's 50 firms within the sector (35 of which are UK-based), women occupied 9% of board seats.
'Placing more emphasis on creating a broader spectrum of viewpoints at the top could benefit the industry in many ways. It's not an issue fintech firms should ignore,' said Adam Jackson, the firm's MD.